Students may participate in planned, supervised work in a variety of fields for a specific period of time to integrate invaluable career related experience into an undergraduate or graduate education.
Fellowships
Fellowships provide an opportunity for graduate students and faculty to receive financial and other enriching payments in support of their academic study or associated research for a specific period of time.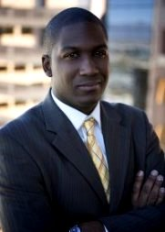 Register with SP to learn of new employment opportunities for recent graduates, alumni, faculty, and others.
Talent Showcasing
National/International conferences
Present at discipline-specific conferences throughout the year.
Webinar/Lecture Series
Participate in engaging topics that impact our political and academic daily lives.
Video Features
Be featured in the online video network through a variety of relevant programming.
Rodrick Miller, Global Studies Fellow, turned his experiences into a career.